Beauty + cosmetics retailer e-commerce system for FRANKS.
ClientFRANKS
CountryMalta
Year2016
The brief.
FRANKS is the leading fragrance and cosmetics retailer in Malta, with a local history dating back over 125 years. Their heritage and years of experience in retail has cemented FRANKS as one of Malta's most recognisable brands for luxury products from around the world. Our firm has had a long-standing relationship with FRANKS, and we worked with them to reimagine the client's website to build a new e-commerce platform.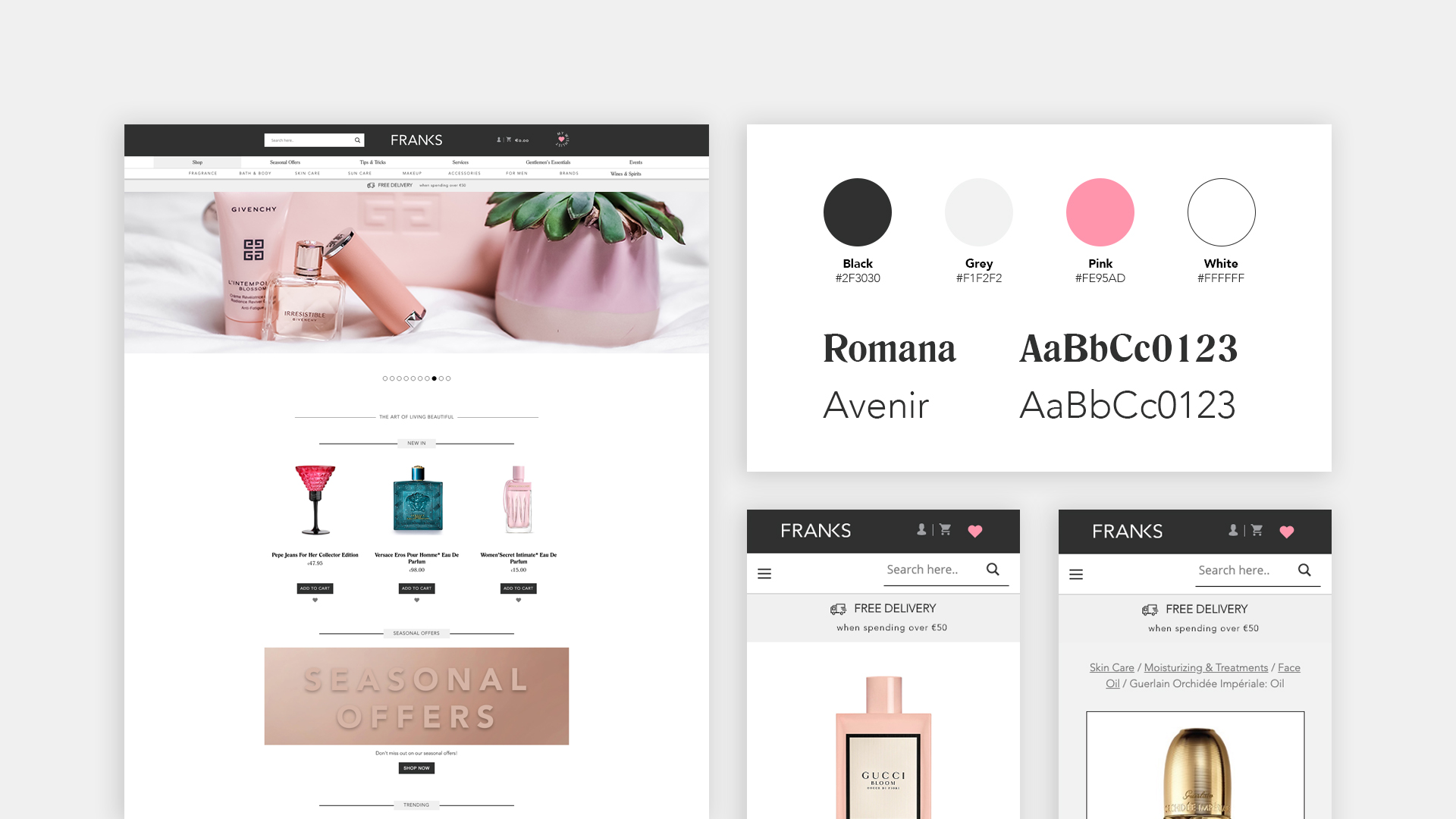 Our approach.
We have been appointed by FRANKS as their sole marketing strategy and communications company for the past 5 years. The only firm that has retained the account for over 1 year...in 125 years. The client required a fully customised designed and developed website that would deliver an a unique brand experience and user friendly e-commerce experience to maximise market penetration and increase sales.
Impact.
Achieving YOY growth in an already saturated industry segment of which FRANKS already commands the lion's share of the market. The newly launched FRANKS online shop and website was distinctly designed to enhance the online shopping experience. It has converted over 320% return over the projected goals. It is the nation's largest perfumes and cosmetics Online Shopping Mall with over 15,000 items.  As an overwhelming amount of consumers have turned to e-commerce in recent months, the ease and convenience of the website has amplified FRANKS' preeminence in the local market, with website visits and sales skyrocketing.