Corporate rebrand for a leading commercial group of companies, AX Group.
ClientAX Group
CountryMalta
Year2018
The brief.
After 40 years in business, AX Holdings established themselves as one of the largest multi-industry groups operating in Malta. While this is a remarkable achievement; continued evolution remained a priority. AX Holdings recognised the need to unify and streamline their identity and market perception, starting with the modernisation of their name, sub brands and brand guidelines. AX Holdings transitioned to AX Group, and a new visual identity was implemented across their following sub brands: AX Hotels + 6 branded hotels; AX Construction; AX Development; AX Care; AX Careers; AX Caterers; AX Investments; AX Foundation; AX Events.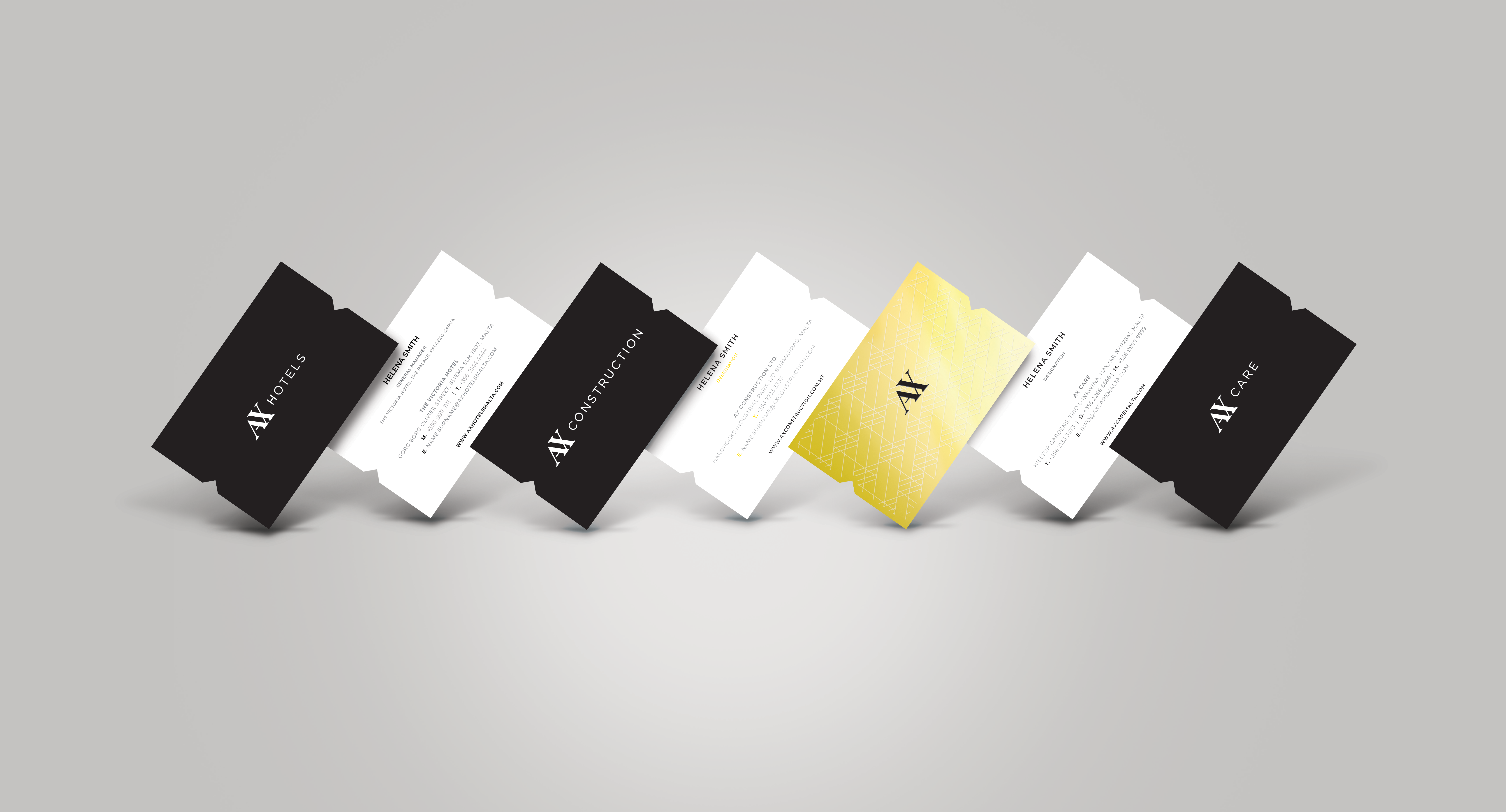 Our approach.
It is imperative we understand the philosophy and desired direction of a brand. All projects commence with clarifying core objectives and challenges, supported with extensive research. We applied intensive stress-testing to a single graphic to create a unified icon to replace all variations across sub-brands. This evolution signified defragmentation and ensured brand equity and the right emotional tone was transmitted. AX Group are trustworthy, innovative, reliable industry leaders; and need to be identifiable with consistent branding that represents these strengths.
Impact.
AX Group is now a robust brand with a clearly defined architecture. Their representation is consistent across all sub-brands. AX Group is a modern powerhouse, still in touch with its heritage and foundation. Through modern design aesthetics, the brand now boasts a visual identity that reflects their unified, trusted and innovative presence in the Maltese community and industry.