Swiss Risk & Care communication design and mascot creation.
ClientSwiss Risk & Care
CountrySwitzerland
Year2017
The brief.
In the highly saturated commercial sector of Switzerland, Swiss Risk & Care stands above as a trusted industry-leader. The third largest provider of financial and corporate services in the country, the team specialise in insurance, pensions, human resources, and actuarial consulting – operating with a focus on transparency, efficiency and good governance. In order to set themselves apart from the competition, this client approached us to design an insurance card to reflect their global vision while maintaining an emphasis on the Swiss market, in-line with the existing brand identity. Following the success of the initial project, we were then commissioned to create informational corporate materials – and subsequently design the first ever company mascot.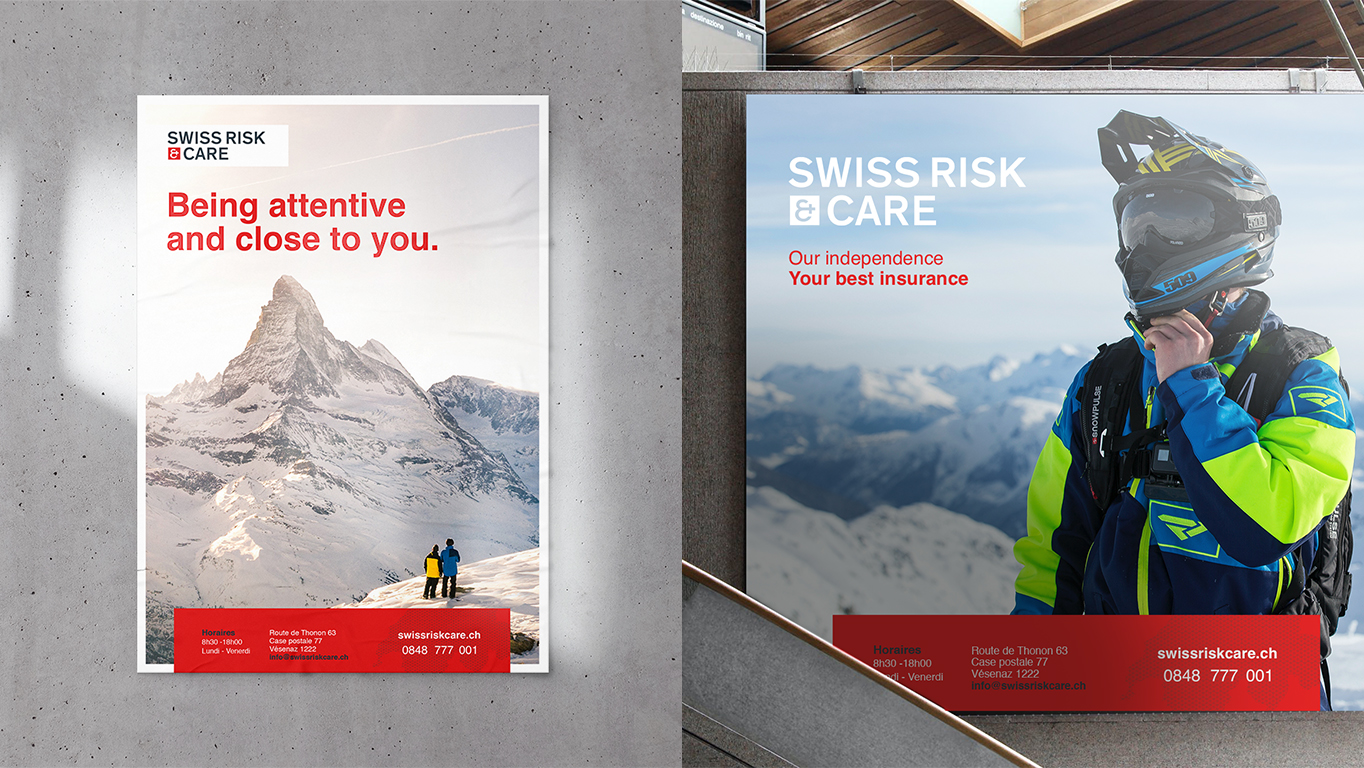 Our approach.
In order to achieve the aim of conveying leadership, fortitude, and trust while highlighting the company's Swiss roots, our in-house design team created a strong bold red card with a darker, atlas-style outline of Switzerland on the card face. Clear black and white text and clean right angles were utilised to communicate clarity, efficiency and assurance. Pleased with the outcome, Swiss Risk & Care then requested that we take a similar approach to design promotional posters for internal and external corporate use. Continuing these themes into the creation of the company mascot, our team of creatives conceptualised a versatile and charming animated character called Redi – named at our recommendation with this particular phonetic pattern to aid pronunciation for French and German speakers.
Impact.
The launch of the card, promotional materials and mascot were extremely well-received in both local and international markets. Following our efforts, Swiss Risk & Care reported an influx of positive feedback – and a clear correlation between the launch of the mascot and a spike in consumer interest. These materials were used to advertise services to potential clients and onboard new employees, both of which were accomplished successfully.